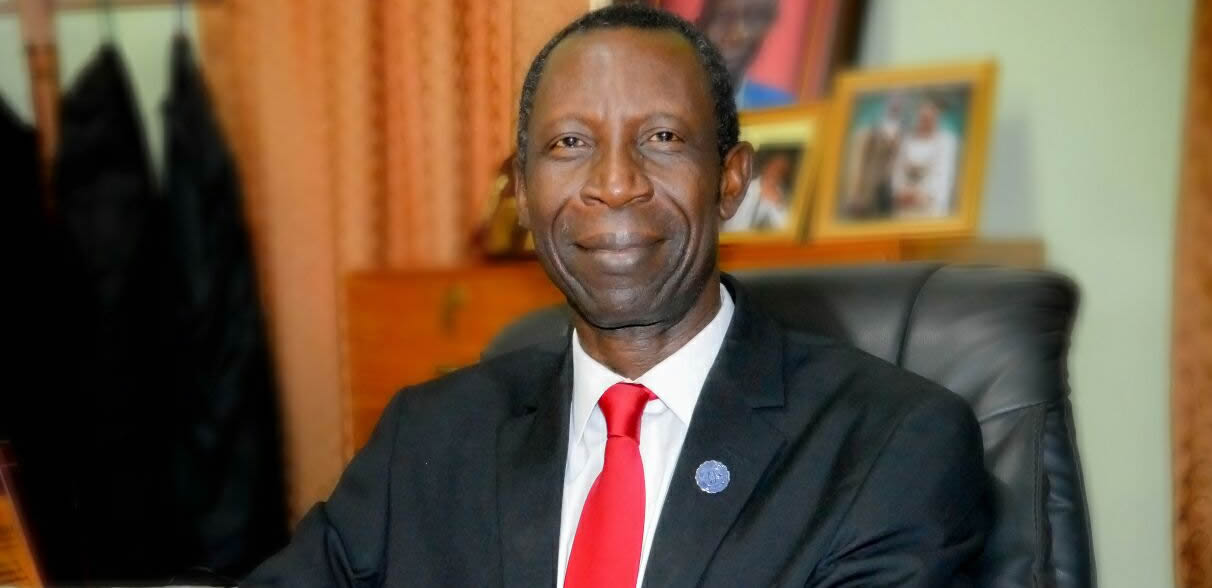 "Make full proof of your ministry" (2 Timothy 4:5b)
The Nigerian Baptist Theological Seminary, Ogbomoso functioned as an overseas campus of The Southern Baptist Theological Seminary, Louisville, Kentucky, USA since its inception in 1898 till 2000.  During that period, the curriculum of NBTS was patterned after that of the mother American Seminary. The curriculum has however been revised, Africanized, contemporized and printed in past editions of Catalogue. The result is a curriculum of international standard and contextual relevance.
The fact that NBTS has operated with standard curriculum is made possible by the academic and professional relationships of the institution with other educational institutions and agencies, especially in form of accreditation and affiliation.  Thus, over the years, NBTS training programmes have been accredited by: Southern Association of Colleges and Schools (SACS), USA; Association for Christian Theological Education in Africa (ACTEA); and Baptist Accrediting Council for Theological Schools in Nigeria (BACTSIN).  A number of the programmes were also affiliated to relevant departments in University of Ibadan and University of Jos, both in Nigeria.
The process for the curriculum reviewed, developed and published in this Catalogue started in February 2014 and continued in October 2014, February and June 2015.  It has the input of several stakeholders of the institution: Proprietor (Nigerian Baptist Convention), Governing Council, Staff, Students, Alumni and other affiliated theological institutions.  The entire review process was undergirded prayerfully by the desire to revitalize the mission of the institution.
NBTS became a postgraduate institution in 2002.  This new curriculum nourishes that status: some baccalaureate courses have been expanded (Spiritual Formation, English Language, Cooperative Baptist Programme); some other new courses have been introduced (e.g. Entrepreneurship, ICT for Ministers); four new specializations of Masters of Arts are introduced (Biblical Studies, Church Music, Religious Education and Youth Ministry); Master of Theology in Intercultural Studies and Master of Philosophy are introduced; specialization is provided for Doctor of Ministry; and the period for Doctor of Philosophy, library research, field work, reporting and defence is lengthened.
The training programmes at various levels have been carefully reviewed and revised to balance the three critical areas of formation: spiritual, academic and ministerial in line with the evangelical heritage and aspiration to train, to equip, to help God-called persons to fulfill their ministries and to contribute to the transformation of the society.  This new Catalogue (June 2015 May 2020) has been prepared and produced to revitalize the NBTS heritage and mission of Providing Excellent Theological Education since 1898.
Welcome to The Nigerian Baptist Theological Seminary, Ogbomoso, a theological institution that integrates and balances vibrant spirituality, sound academics and competent gospel ministry.
Rev. Prof. Emiola Nihinlola
Professor, Christian Theological Studies
President, Nigerian Baptist Theological Seminary, Ogbomoso
Director, International Council for Higher Education, West Africa Network
Chairman, Association of Christian Theological Education in Africa
(+234-803-383-4226; thegreatcompany2@yahoo.com)