2023 INTERNATIONAL THEOLOGICAL EDUCATION CONFERENCE (ITEC)
The International Theological Education Conference, is an Annual Conference of the Nigerian Baptist Theological Seminary Ogbomoso, where scholars from institutions all over the world meet to interact on themes from various Academic and Theological perceptions.
Below is the 2023 programme schedule for the conference.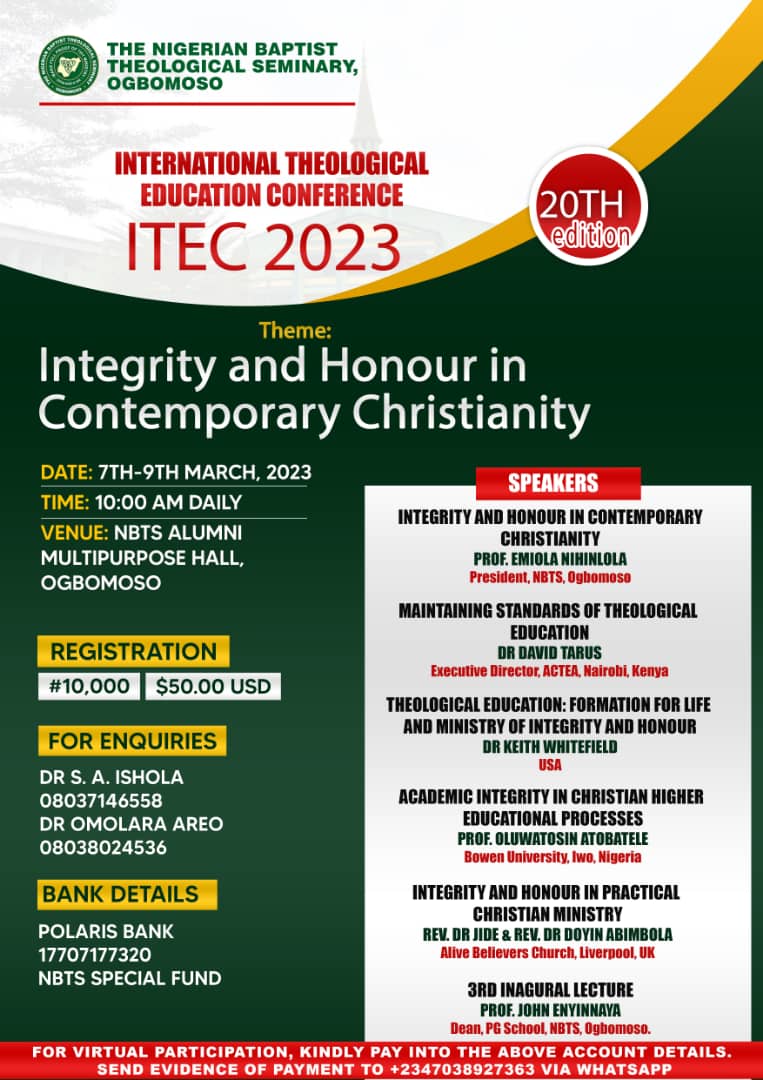 CALL FOR CONFERENCE PAPER.