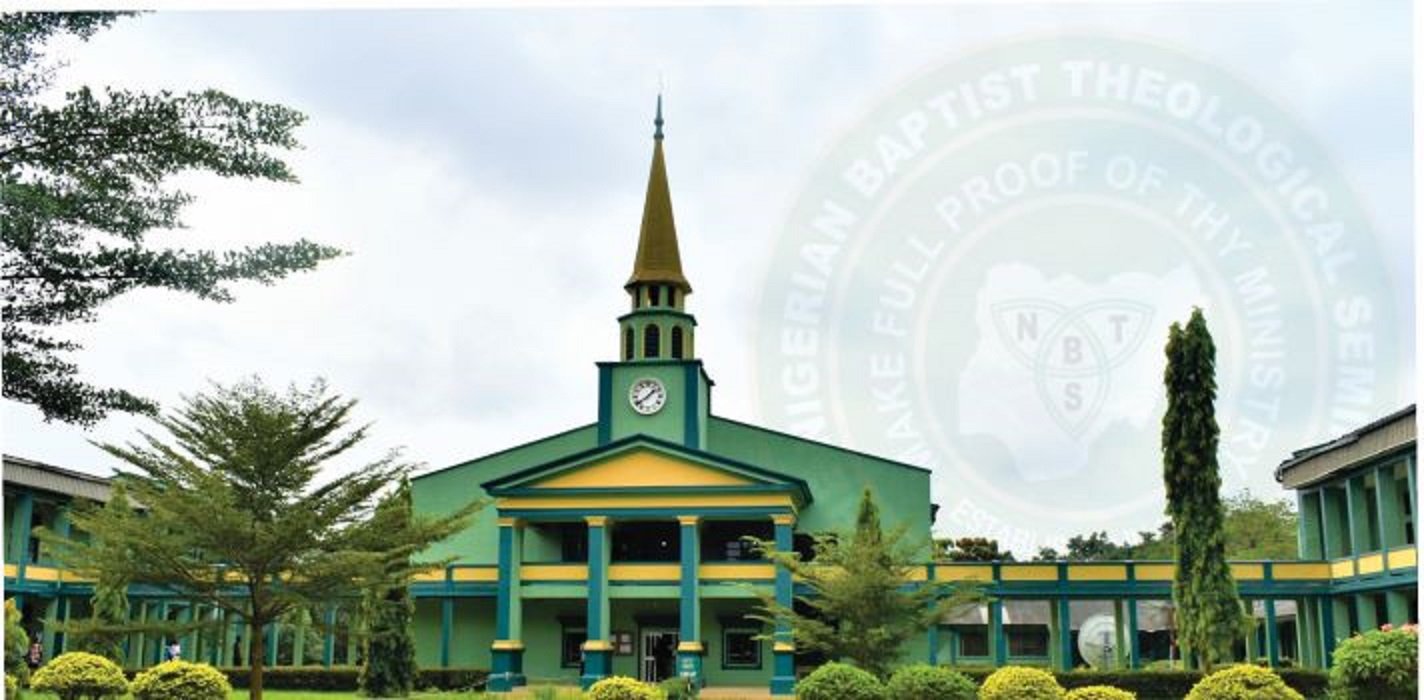 Seminary Chapel and J.C Pool Library
In 1955, the Seminary occupied its present home, an imposing complex of connected buildings designed along Georgian lines of architecture with pleasing and functional tropical adaptations. The main building in the academic complex houses both the Seminary chapel and the library (J.C. Pool Library), thus, providing the centre for both academic and spiritual life on campus. In 1973, an extension to the library was completed which greatly increased stack space and reading area for students and provided for an enlarged museum. With this addition and continuing acquisitions, the Seminary Library continues to rank among the best theological libraries in Africa.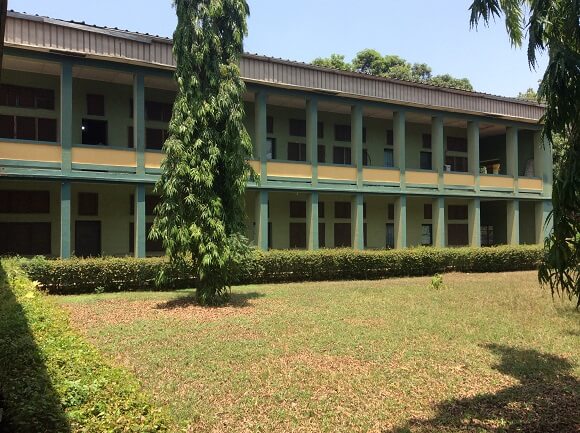 Academic Complex – North Wing
Flanking this main structure on the south is a wing with two upper floors, containing ten large, airy lecture rooms, and a lower floor with workshops and storerooms.
The north wing of the campus, houses faculty officers, a faculty lounge and a conference room (now Senate Room) on the upper level with more faculty offices and a student lounge on the lower level. Adjacent to this wing is the Seminary administrative building, built in 1972 and 1984, which houses the administrative offices and the Learning Resources Centre.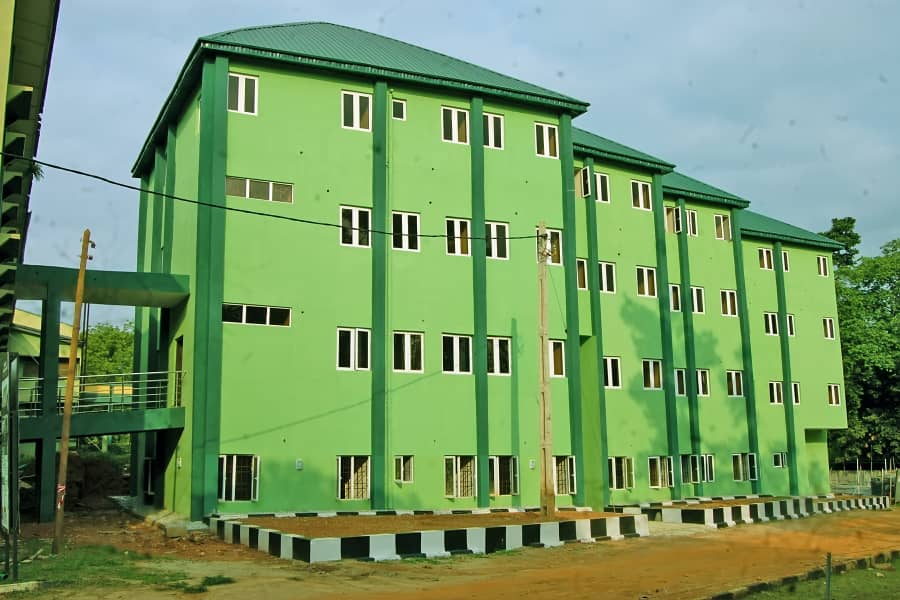 Hybrid Library Extension
Hybrid Library Extension (Council Building), embarked upon to provide facilities for Postgraduate School, Distance Learning Centre, Council Room, Conference Centre, Postgraduate Library, and Administrative Offices (Registry and Bursary) dedicated in August 2021.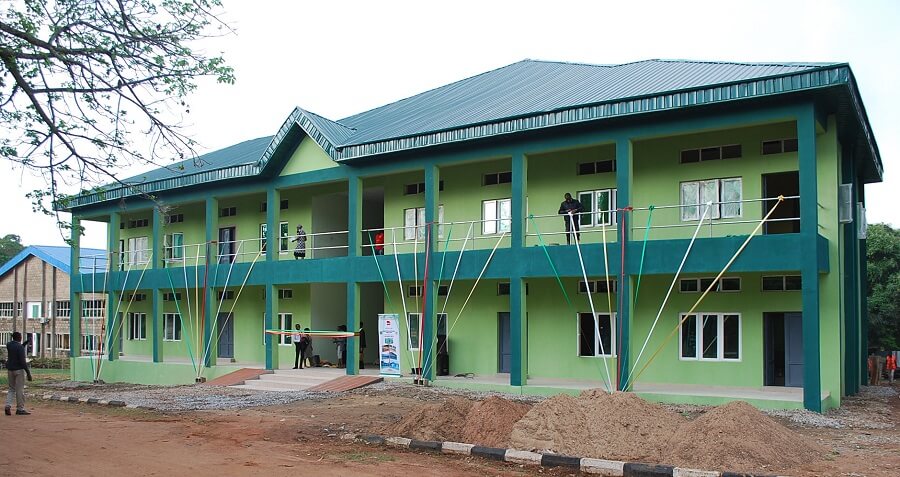 New Academic Complex
New Academic Complex  consisting of three big MDiv Lecture Rooms, Faculty of Education/Offices, and Music Library.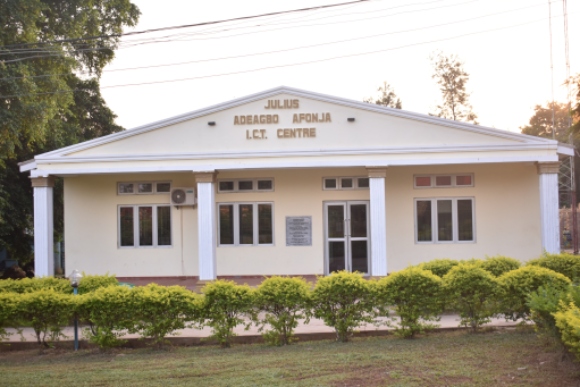 ICT Centre
Of equal significance is the conversion of the previous Learning Resource Centre to an Information and Communication (ICT) Centre. Again, so as to enrich research work of staff and students, a new and bigger ultra-contemporary ICT Centre has been donated by Julius Adeagbo Afonja Foundation. It is a mark of divine favour that just at the point of dedication of the new centre, the Seminary got a grant from a partnership organization for solar energy installation and ICT enhancement. All these facilities have repositioned the NBTS to offer technology-enabled education, especially to commence distance-learning programmes. The Seminary is ready to be a truly global institution.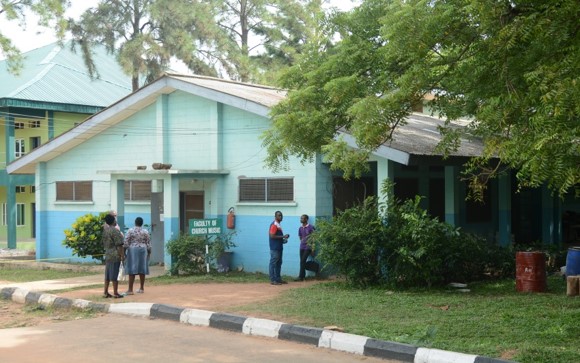 Music and Communication Building
The Seminary Music and Communications Building is located to the Southwest of the main complex. The building, completed in 1979, contains music classrooms, a music library, faculty offices and practice booths for students learning to play keyboards and instruments. There is also a modern and well-equipped Mass Media Centre with three buildings which provides a training site for media specialists. This project reflects a concerned effort by the Nigerian Baptist Convention to proclaim the gospel through the mass media.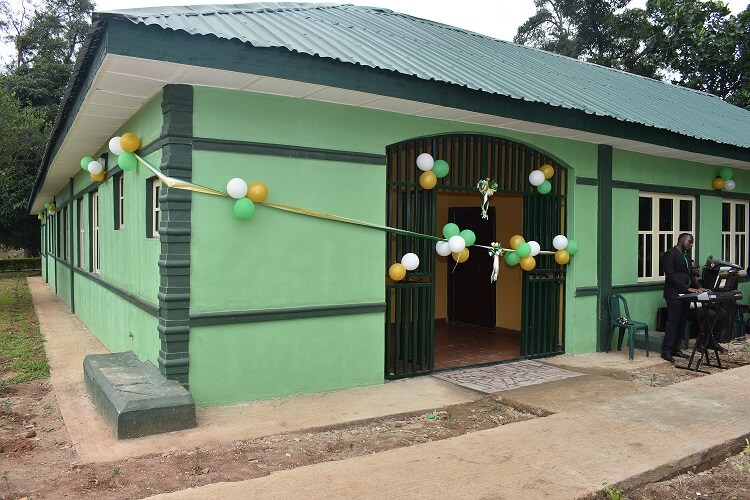 Women Training Centre 
Embarked upon by alumni of the Centre, Pastors' Wives, and Nigeria Faithful Works Officers, USA, the building was dedicated on August 7, 2020. It consist of classrooms, library, sewing pool, ultra-modern kitchen, as well as offices for their lecturers.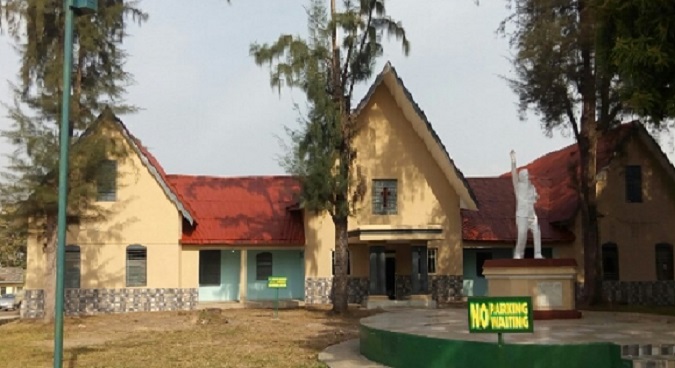 Museum
The former administration/classroom building near the new Seminary gate has been remodeled and is utilized primarily as the Museum and Archival Centre.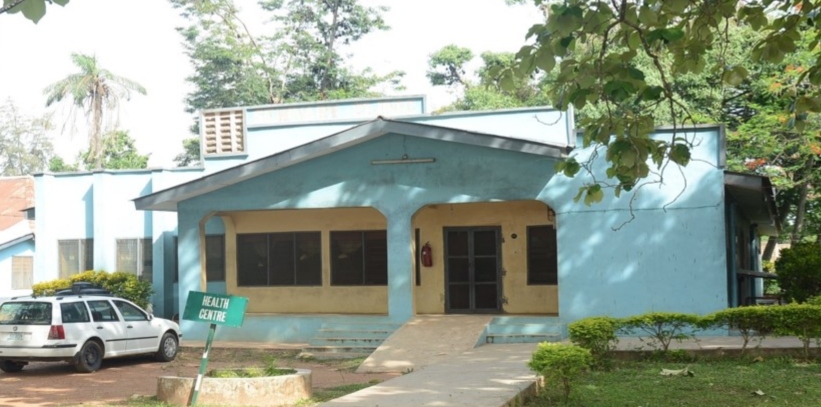 Seminary Clinic
In collaboration with a nearby Baptist Medical Centre, the Seminary has available health facilities for students and their families. Currently, the institution has in its employment two nurses and a qualified Medical Doctor who serves the institution on part-time basis. The nurses administer first aid and treat minor cases of illness or injury and refer serious cases to the Baptist Medical Centre. The nurses, running day and night duties, also carry out programmes of inoculations and other preventive measures, especially for children of Seminary students. The Seminary Clinic has been expanded to become a "mini hospital" to enable it provide a more excellent health facilities on campus for students and their families.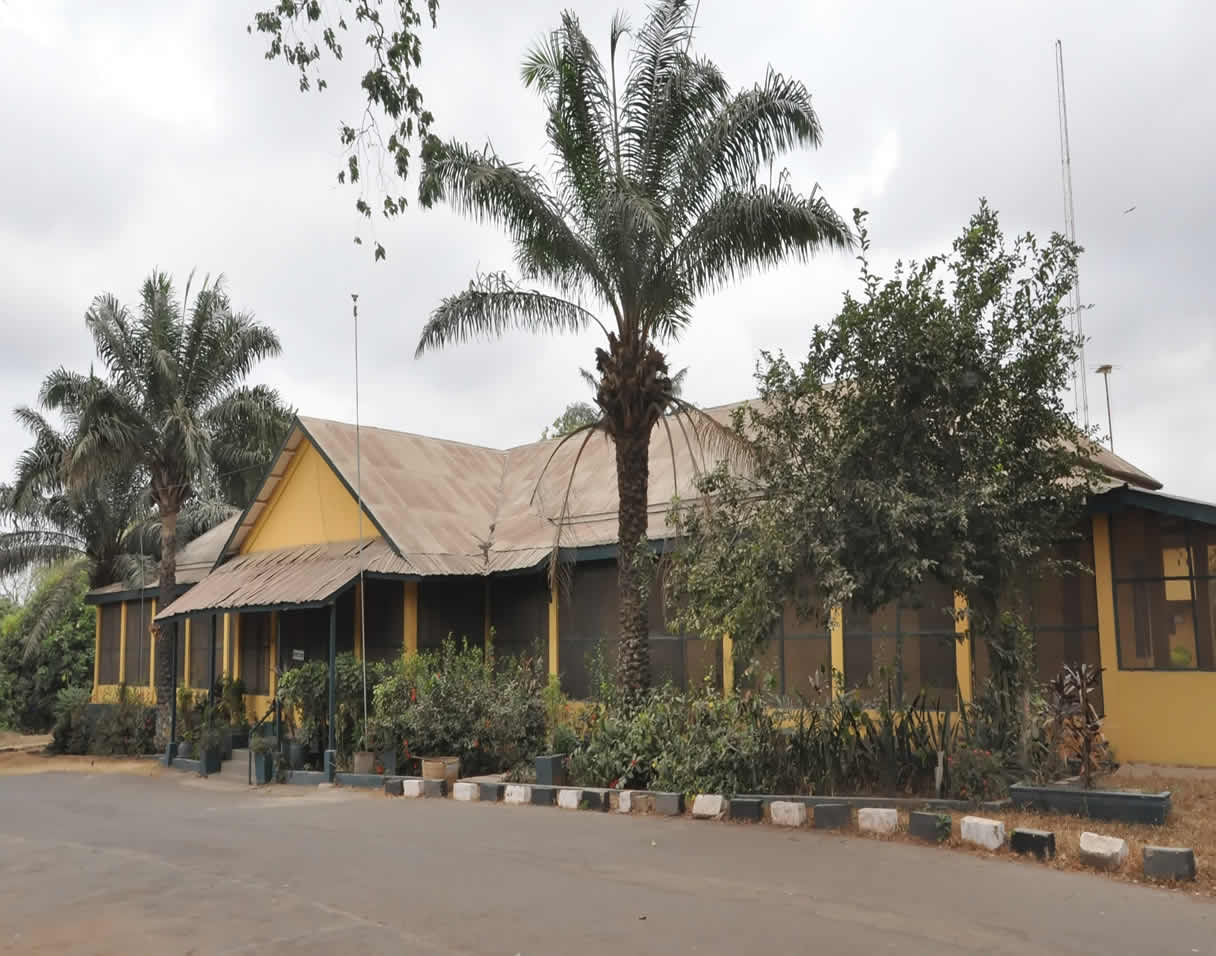 Guest House
The Seminary also welcomes you to her Frances Jones Guest House where affordable accommodation is provided at various rates to interested users. It is located within the serene environment of the Seminary campus. It also provides both Africana and Continental cuisines upon request and affordable prices.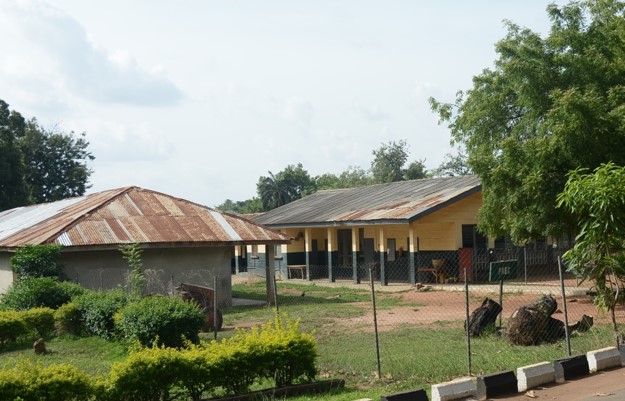 Preschool
Two buildings, one of which was completed in 1975, are being used for the Preschool Religious Education Centre. These facilities provide Pre-School for Children of Seminary Staff, Students and general public an excellent opportunity for obtaining good, foundational experiences for life and for entering the public school system at the appropriate age. These buildings are located near the students' residential area.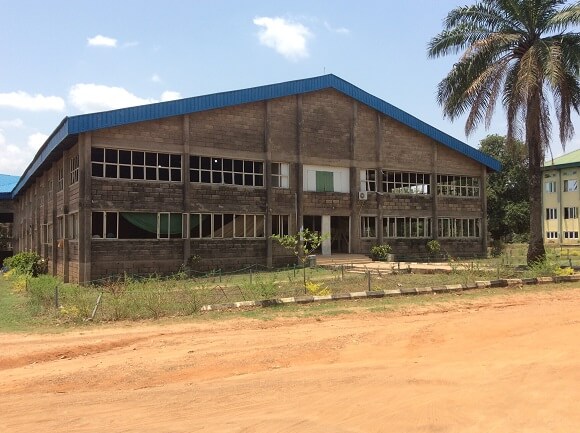 Multi-Purpose Hall
Adjacent to the Seminary football pitch is located the Seminary Multi-purpose Hall of about 5,000 seater capacity for use of Seminary programmes.
Accreditation and Affiliation