WTC… Helping hands, fulfilling ministry
A Centre where women are adequately equipped and trained for ministry in preparation for their supportive roles as a Pastor's wife to the glory of God.
4 Certificate Tracks Available
Includes Vocational Training
WTC Purpose and Objectives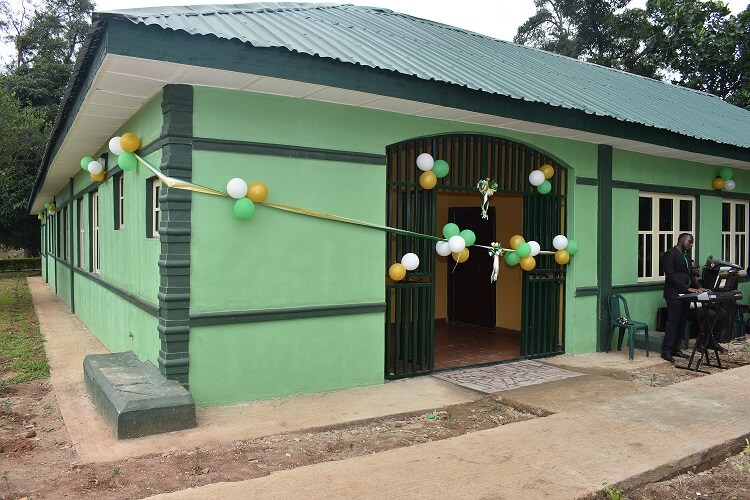 The Women's Training Centre (WTC) is a unit of the Nigerian Baptist Theological Seminary responsible for the training of women for the purpose of equipping them for better preparedness in fulfilling their roles to the family, church/ ministry and the society as a pastor's wife. As a unit in the Department of Age Grade and Family Education under the Faculty of Education, the Centre focuses on training Seminary students' wives in supportive roles while their husbands also train in the different specializations of full gospel ministry in Church Music, Christian Education, Missiology or in other Pastoral programs.
The Objectives of the WTC are to
provide quality training program characterized by spiritual/theological, and ministerial/vocational formations for being effective support to the spouse and minister in charge for the church in Africa and beyond.
develop allegiance to the call of Christ and a sense of denominational loyalty for love and unity among disciples in a supportive ministry role
provide theological knowledge and ministerial skills at affordable costs for the course of gospel propagation among Christian women
develop vocational abilities and home managerial skills to build resilient family support for ministerial demands
equip the student with knowledge to develop passions and commitment in pursuit of fulfilling the total mission of God for the world.
Resident Track/Certificate in Women Ministry
This is a two academic session program for students who are resident on campus or in Ogbomoso town while their husbands study at the Seminary. Students who complete this track obtain Certificate in Women Ministry. The resident track is available in two categories; morning or afternoon sessions.
Period: Seminary Resident Program Calendar
Duration: Two sessions of 4 Semesters
The morning session runs between 8:00am and 1:00pm from Monday to Friday while the afternoon session runs between 4:30pm and 6:30pm from Monday to Thursday and 3:00pm and 5:00pm on Fridays.
Sandwich Track/Certificate of Participation
This is a three contact sessions of two weeks each during the first two weeks in August every year. This is the track suitable for prospective students who do not live in Ogbomoso or could not join in the resident track though they live in Ogbomoso.
Period: every first two weeks in August
Duration: 2weeks for 3years, totalling six weeks
Christian Lay Women Leadership Course
This is for Women Missionary Union (WMU) officers, Women Missionary Society (WMS) members, deaconesses and other women who are interested in women ministry and leadership development.
Period: every first two weeks in August
Duration: 2weeks for 3years, totalling six weeks
Literacy Track
This is a three sessions program available only on the resident mode. The first two sessions are for literacy and proficiency in English language, spiritual formation and vocational courses. The third session will focus on the pastor's wife required courses.
Period: 3 Sessions of Seminary resident Calendar
The primary qualifications for every track of WTC program is that prospective student is wife of a student who is currently training in NBTS or any of the Affiliated institutions. The programme is also available for pastors' wives who did not have the opportunity for the training while their husbands were students at the Seminary.
Special Admission: special considerations are given to women whose husbands are not currently on the Seminary enrolment but want to train as married to a serving minister in any church denomination, or women leadership capacities.
Prospective students are to obtain admission forms at the WTC office in the Seminary at a fee of N2000.00K (subject to review).
Training Fees per sessions at every track is N20,000.00K (Subject to review)
For further enquiries
Contact the Women's Training Centre Mondays – Fridays 8:00 am to 5:00 pm (UTC+01:00) on  any of the following numbers:
+234 703 204 8245; +234 703 039 7854; +234 706 375 0030