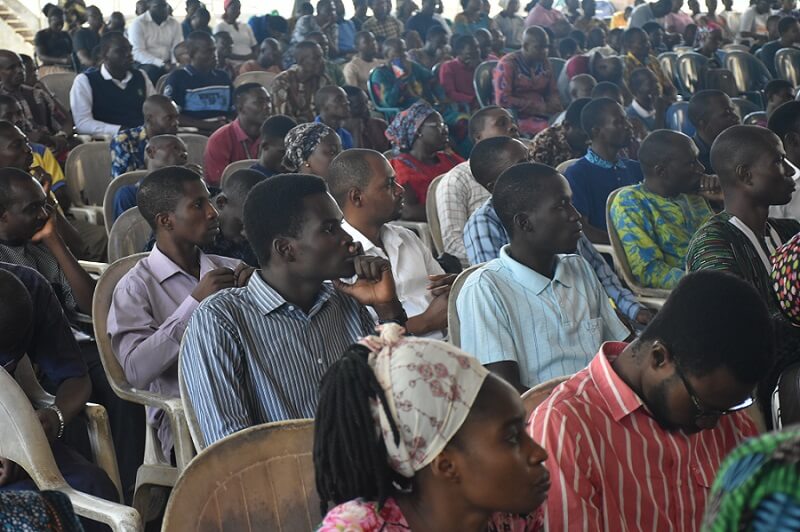 THEME: Renewal of call to consecration
Text: Romans 12:1-2
In NBTS, academic session usually commences with spiritual retreat for two days in August and for three days in February. The spiritual retreat which marks the beginning of 2nd semester 2022/2023 Academic session was held from Wednesday February 8 to Friday February 10, 2023. This year's retreat focus on prayer, with two people leading the community to pray each of the days. Here is a highlight of the programme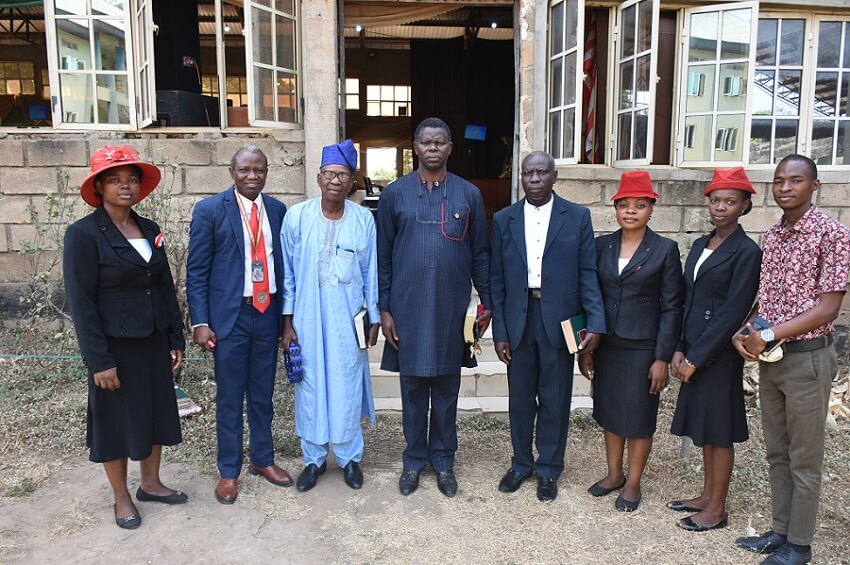 Prayer of Confession was led by Pastor Matthew Olawale, retired deputy bursar of Ladoke Akintola University of Technology, Ogbomoso (LAUTECH), President Truth concept ministry, Ogbomoso and an NBTS Alumnus. Taking his text from 2 Chronicles 7:14, he charged the community of staff and students that prayer of confession involves coming back to God and normalising their relationship with Him. One knows whether One is already turning away from God by:
Periodic check of one's salvation experience
One's experience of baptism in the Holy Spirit
The level of manifestation of the fruit of the Holy Spirit in one
Furthermore, it is essential that both staff and students keep assessing their Christian testimony, as well as matters of integrity and humility. These as well as the matter of righteousness, holiness and justice are key to returning to God. He concluded by leading the community to confess and repent from all unrighteousness.
Prayer of Consecration was led by Rev. Prof.  S. Ola Ayankeye. Reading from Romans 12:1-2, he admonished the community to be wholly consecrated to God, not conforming to the world but renewing their mind by God's word daily. He further made it clear that any attempt to get it cheap against the will of one's maker will land one in the dungeon of destruction; thus, the need for individuals and the community to be able to test and approve what God's will is, one of which is consecration. The community was led to consecrate themselves unto the Lord as the hymn "Nearer my God to thee" was sung.
Prayer of confession was led by Rev. Owolabi Awolola, the senior pastor of New Era Baptist Church Ogbomoso. He charged the community to repent from all known and hidden sins, as it is sin that makes God's people call on Him without definite, visible response from Him. He avowed and implored the community to acknowledge thus "we have sinned, we cover our sins and that of others too." Consequently, the society and the nation have not prospered. Therefore, God's people must heed God's call to turn from their wicked ways and God will hear from heaven and heal their land (2 Chronicles 7:14). He led the community to pray accordingly.
Prayer of consecration by Rev. Dr. Taiwo Makinde, Chairman Pastors' fellowship, Ogbomoso Baptist Conference. Dr Makinde expatiated that ministry calling demands that the called set themselves apart unto the Lord; thus, the need to be consecrated. He led the community of faith in prayers of consecration and also with the song "I am thine O Lord"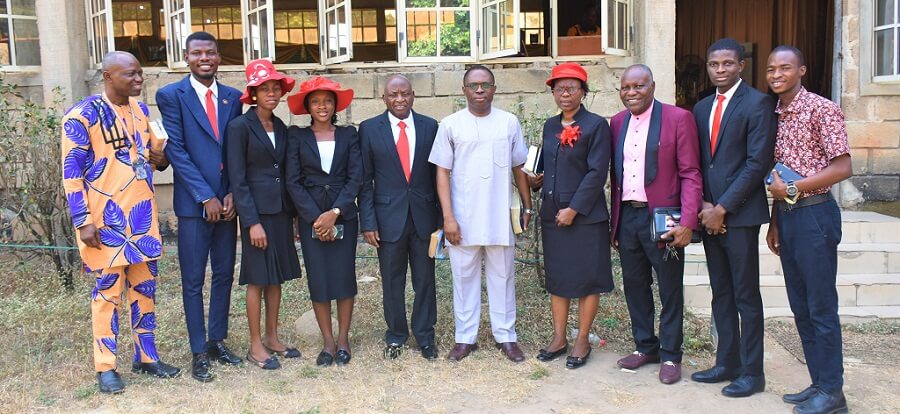 Rev Dr. Sam. O. Oyedele, Covener Amazing Grace prayer and counselling ministry and just retired Baptist Minister, led the community in prayer of confession reading from Proverbs 28:9,13 and 1John 1:7-9. "When we confess our sins, God is ready to forgive us," he charged.
 As the spiritual retreat gradually winded up, Rev. Prof. John O. Enyinnaya, Dean NBTS Post Graduate school, led the community into a prayer of consecration, reading from three scriptural texts and drawing inferences as follows: 
2 Chronicles 29:34; 30:15 – The priests that should lead the revival in the time of Hezekiah were behind. Pray that our heart will not grow cold in the things of God. Lord let it not be that we will be behind in this revival.
Malachi 2:7-8 –  Lord in this year let your Word be found on my lips, let my lips speak wisdom, let people seek divine instructions from my lips as a priest
1 kings 19: 7-8 – We cannot travel this year with our strength, we'll need God to help us. "Lord equip me with the strength that I need for this year's journey" the community prayed.
 The prayer section ended with the closing hymn "Is your all on the altar?" Thus, NBTS community released themselves afresh to God for His use this year and beyond.