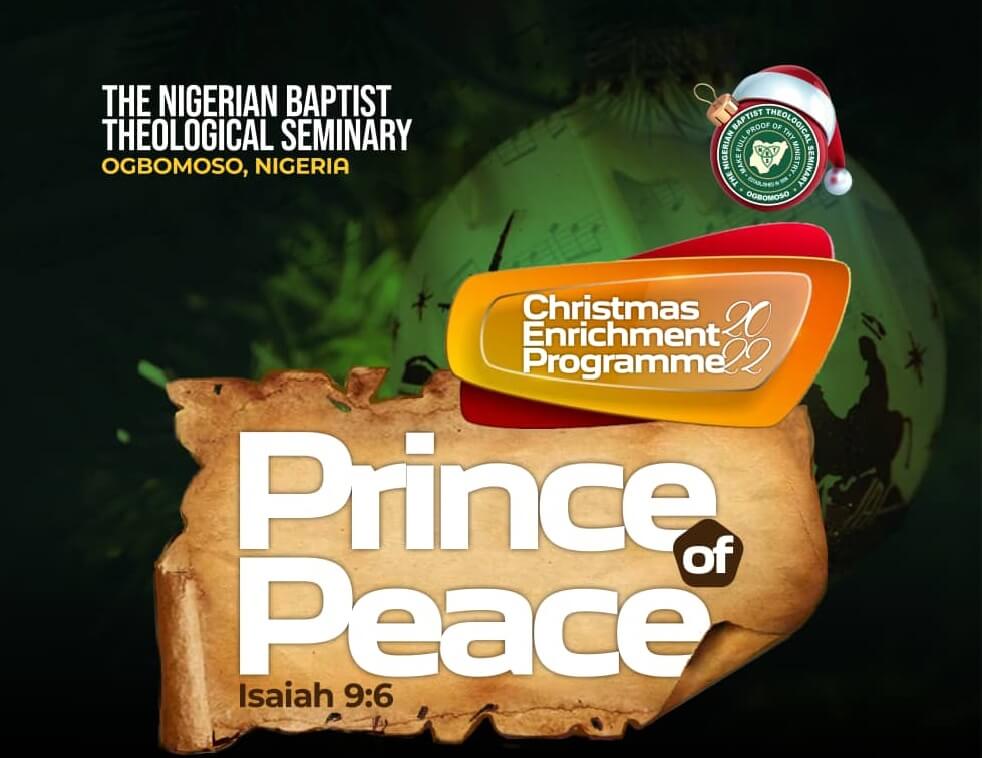 The Annual Christmas enrichment service in NBTS community in celebration of the birth of our Lord and Saviour Jesus Christ held yesterday, Thursday Nov 17, 2022. The theme for this year service, anchored by the Faculty of Theological Studies, was THE PRINCE OF PEACE.
The program features praises, prayers, presentations and prophetic declarations as the congregation responded to the prince of peace through songs of praises and thanksgiving to the Lord who alone gives peace.
The charge was taken by Rev Dr. Ezekiel Ajibade on the theme: The prince of Peace (Isaiah 9:1-7)
Excerpt from the message
– Peace is not the absent of war it is the recognition of the prince of peace in a world of war.
– keying into the power of the prince of peace, according to John 14:27, calls for:
Recognising that Jesus is the giver of peace.
Know Jesus, Know peace
No Jesus, no peace
Recognising the uniqueness of Jesus' peace
It is not as the world gives
Resting your heart on Him.
Do not let your heart be troubled.
It is only in Jesus that we can find peace.
The program was concluded through candle lighting and prophetic declaration for the remaining days of the year and for the year 2023 ahead.
For the full program of the 2022 enrichment service, click here.
Merry Christmas in Advance from all of us at NBTS!