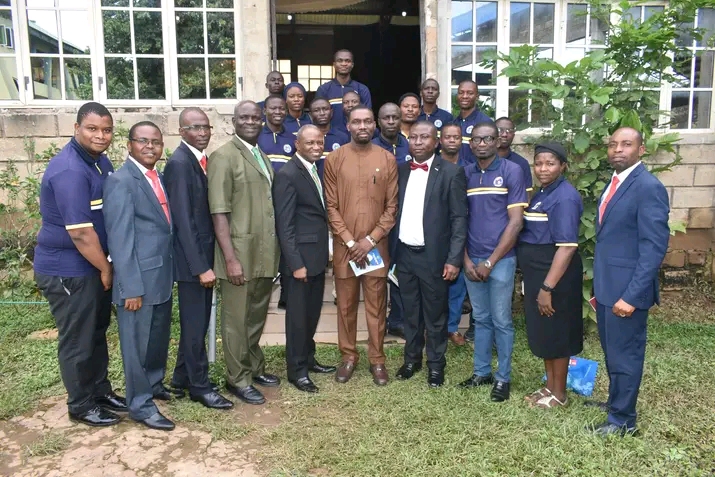 Entering Into Newness By Declaring The Praise Of God Among The Nations  (Psalm 67)
The International mission emphasis week held from Monday, 24th of October to Friday, 28th of October, 2022.

Pastor Akadri Rotimi, the president of the Missiology's Student Fellowship, mentions in his sermon that the main reason God blesses His people is so that they will be "vessels for God's praise among the nations."  He took his text from Psalm 67:1-7, as he expounded that God's people are blessed to proclaim and make God's way known on earth. According to him, it will amount to wastage of resources if believers are not making Christ known to others.
Pastors' wives at the Women Training Center (WTC) of the NBTS gave a presentation on the works being done at the home (Nigerian) and foreign mission fields. Missionaries' works in spreading the gospel in those localities and the attendant challenges that come with the efforts were discussed. A clarion call was made to all and sundry to support missions as there are still a large number of people who have not accepted the gospel of Christ.
On the third day of the programme, Rev. Joy Umukoro of New Covenant Baptist Church, Rumuomasi, Port-Harcourt charged the community, through his sermon on "Lift up your Eyes", to bring in the end time harvest. In response to the charge, individuals rededicated their commitment to the work of missions as the congregation sang "I Pledge Allegiance to the Lamb."
The fourth day of the programme features songs of praise to God in different languages, and the raising of funds and partners who will help in prayers, giving, mission mobilizing and support for special projects on the mission fields.
The final day features praying for people groups in the world and a drama ministration by the Acting Doves (NBTS drama group) titled "An Announcement." Afterwards, a prayer session was led by Rev. Dr Faith Opade, the Head of Department of Biblical Studies.