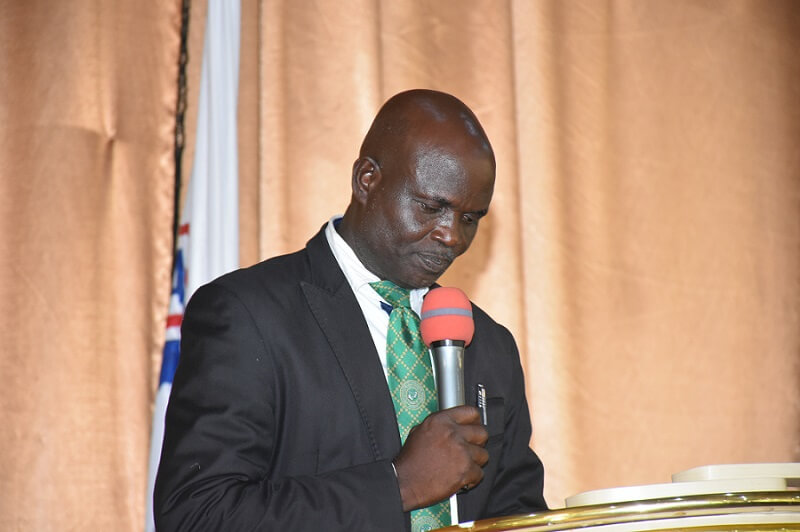 The Nigerian Baptist Theological Seminary, Ogbomoso, organized a day training program for senior administrative staff on Tuesday, May 2, 2023, between 9 am – 3 pm. The training aims to help employees improve their communication skills at the workplace, guide them on having a better understanding of what is expected of them and enhance their job performance. Dr. Mrs. Olatoyosi O Fasipe coordinated the training. The topic of discussion was "Improving Good Communication Systems/Skills at the Workplace."
The first facilitator, Mrs. Dorcas Olaleye, talked about workplace communication and the types of workplace communication. She discussed communication as a process of sharing information, ideas, or messages from one person or group of people to another through a particular channel. She gave a detailed talk on how information is shared, disseminated, and managed at workplaces to heighten good working relationships. The second facilitator, Dr. Dele Oluwole, discussed workplace communication issues that may hinder work progress, such as clarity of assignments, rumors, assumptions, and lack of feedback. He explained how clear, precise, and timely communication of information can prevent problems at work. Rev. Dr. Mrs. Olusola Ayo-Obiremi, the third facilitator, discussed civility in communication at the workplace. She explored different characteristics and levels of communication, as well as technicality and emotional expression in writing and spoken words.
The facilitators engaged participants in the discussions, while forums were provided for questions and answers. Participants evaluated the training by completing an evaluation questionnaire. The training was conducted smoothly and it was successful.