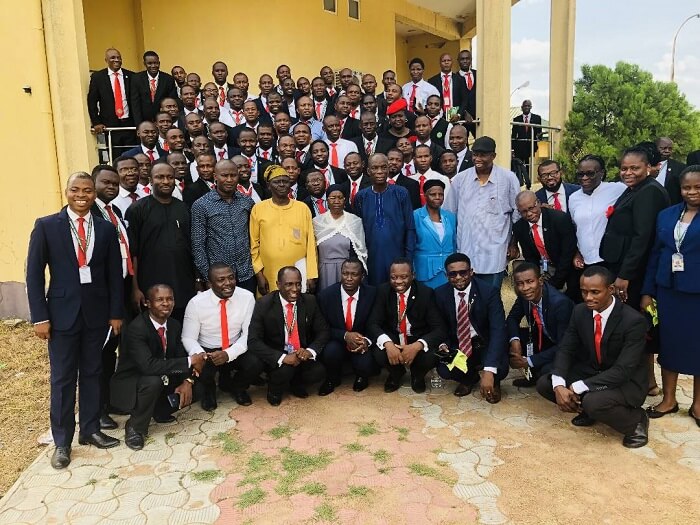 The French Educational tour for the 2022/2023 academic session took place on Thursday, 4th of May, 2023. The Post Graduate students (Master and Doctoral) who offered French Language in the first and second semesters of their first year were led by their facilitator, Dr. Addison Talla to visit the French Department of the University Of Ilorin (UNILORIN), Kwara State, and attend a seminar to improve their communication in French. Also, the students gained exposure by interacting with French Scholars at the University and were encouraged to become more proficient in the language.
The activities that took place during the trip included lectures and visits to the Language Laboratory. Lectures offered during the seminar covered topics such as: Introductions and Greetings, Pronunciations and Phonetics, Communication in Different Contexts, Role Playing and Listening comprehension, and French Cultural Norms and Customs. These topics were expertly addressed by the facilitators between the hours of 11:12 am to 03:40 pm of that day. The class interaction afforded students the opportunity to ask questions on things they found difficult and they were given the opportunity to also contribute to questions raised by the facilitators. Students also visited the Language Laboratory in groups where they were exposed to the functions of a Language Laboratory and were guided on how to access and use the facilities/electronics available when learning a language.
In all, it was a significant experience for the French Department of UNILORIN who noted that this visit by students of NBTS was the first they have ever received as a Department from another institution. They gladly expressed their desire for additional visits in the future. More so, NBTS students were very satisfied with the experience and were motivated to develop their proficiency in the language. After closing remarks, group photographs, and farewells, the students returned to Ogbomoso. The last bus in the convoy arrived by 7:00 pm.