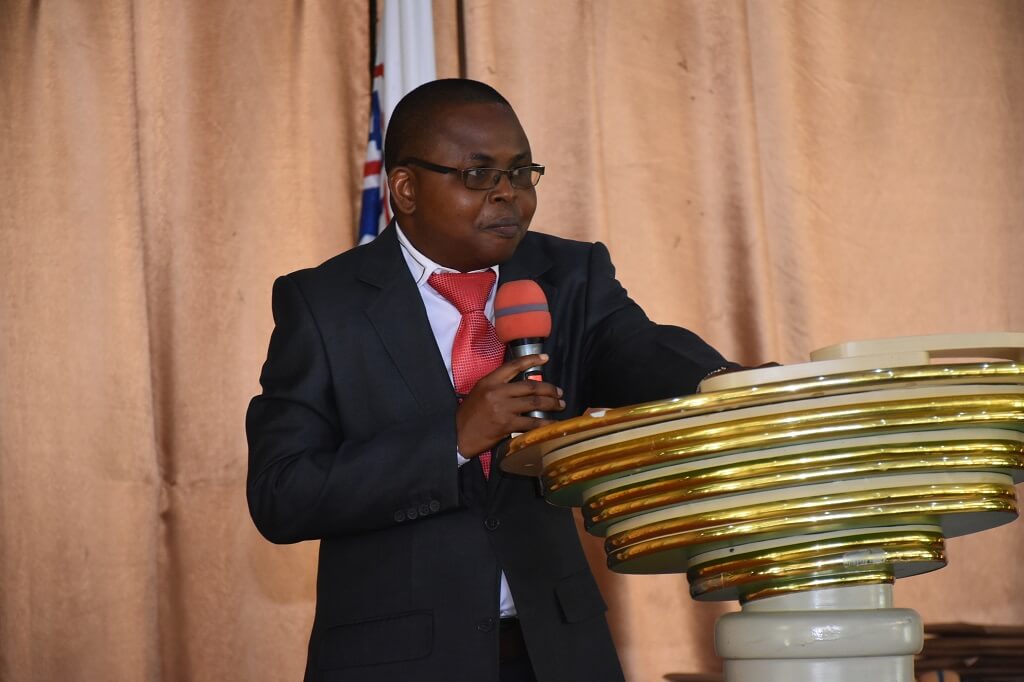 The year 2023 Founder's Day Service was held on the 3rd of May, 2023, along with appreciation for 2022 Retirees of NBTS and Directorate of Commercial Services. This service marks the 125th Anniversary of the founding of NBTS, Ogbomoso. Among other dignitaries in attendance was the significant presence of Dr. Shirely Ann Gunn and Ms. D'Anna Shotts. Dr. Gunn served as a faculty member between the year 1976 and 1990, while Ms. D'Anna Shotts once served as NBTS librarian and currently the librarian of Baptist Theological Seminary, Kaduna.
The Founder's Day Address was given by Rev Dr. A. O. Oguntade, Director, NBTS Museum/Archive. His address focused on the pioneer principal of the Nigerian Baptist Theological Seminary, Ogbomoso, in the person of Reverend Charles Edwin Smith. Essentially, the address narrated the brief history of Charles Edwin Smith, identified his contributions, and drew inferences from his life. It is significant to note that Rev Smith began the translation of Hymns from English to Yoruba and that he was the first missionary to introduce citrus fruits into Ogbomoso, he also brought bamboo plants. Please click here for details of the address.
The history, contributions, and life of Rev Smith challenge contemporary ministers to: keep knowing and affirming that the challenges of life are not an excuse to abandon their call and Christian faith; be ready to give sacrificially for the gospel; take community service seriously; renew evangelistic zeal by practically leading student in evangelistic outreach; cherish NBTS heritage.
The NBTS retirees appreciated are:
Rev Dr. John Atitlola Olopade served as a faculty member between the year 2016 and 2022. He retired as HOD, Mission & Evangelism, having reached his retirement age on June 30, 2022
Dr Alaba Opeyemi Ricketts, who served as a faculty member between the year 2011 and 2022. He voluntarily retired, having risen to the position of Senior lecturer in the Faculty of Church Music on December 31, 2022
Olutayo Ayoola Ajala, who served between the year 2008 and 2022 in various capacities in the Seminary. He voluntarily retired on August 31, 2022, as Senior Assistant Registrar (Admissions)
While the retirees of Directorate of Commercial services are: Mrs Omolara Kehinde Ademola (1997-2022), Ms. Sarah Omowumi Akande (1997-2022), Mrs Funmilayo Rachael Alabi (2020-2022), Mrs Dorcas Afolake Olaleye (2003-2022), Mr Aderemi Temilade Ojelabi (2010-2022), Mr Kehinde Gabriel Ayanniyi (2020-2022), and Dn Amos O Alao (2024-2022).